Join us in NOVI SAD
Umbraco Developer
ElanWave is an international software development company with offices in the Netherlands and Serbia. We specialize in creating web and mobile applications tailored to our client's business requirements. We believe quality is a necessity.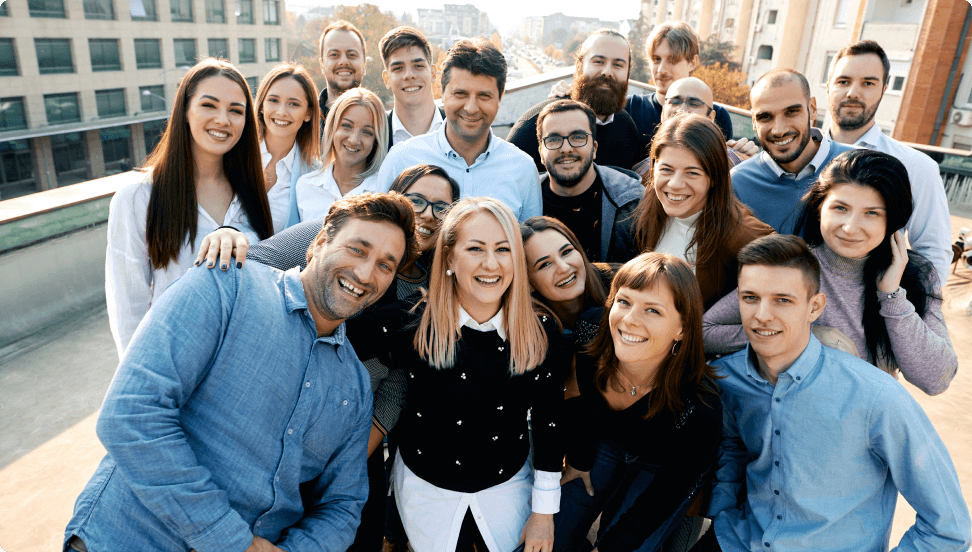 We are waiting for you!
Our primary goal is hearing and understanding our clients and developing efficient and reliable software solutions to address all of their business needs. We are not just developers - we are problem-solvers, and problem-solving is easy when you have the right people by your side.
Umbraco Developer
Are you passionate about building great user experiences using C#, .NET, and Umbraco? Do you want to work on exciting customer projects? We have the position for you!
WHAT WOULD BE YOUR RESPONSIBILITIES:
Designing, development, and maintenance of Umbraco-based websites
Creating web services to enable seamless communication between Umbraco and other applications
Supporting and troubleshooting software systems as required, optimizing performance, resolving problems
Learning, improvement, and growth with enthusiasm, while sharing what you've learned with your colleague
Prepare and sit relevant exams for Microsoft and Umbraco certifications
Participate in the full life cycle of a project, from its conception to its realization
Participate in daily meetings and code reviews
Mentoring and helping colleagues of less seniority
OUR FUTURE TEAMMATE HAS:
A Bachelor's Degree in computer science or any related field
3+ years of experience with Umbraco development
Fluent in spoken and written English
Strong base knowledge of Microsoft technologies, .NET Core & Framework, Web API
Experience with HTML, CSS, JavaScript, and Frameworks such as Angular, React or Vue.js
Knowledge of the Umbraco environment in terms of security setup
Understanding of Azure cloud platform and its services (e.g. Azure App Service, Azure SQL, Azure Functions)
Experience working in an Agile environment and with Scrum methodology
Familiarity with DevOps including common Git actions
Experience with CI/CD pipelines for Azure Services and CMS platforms
Good understanding of source control and GIT Flow
Knowledge of SQL and NoSQL databases
Good analytical and problem-solving skills
Strong client-facing communication skills
Microsoft certifications are a plus
WHAT EVERY EMPLOYEE CAN EXPECT:
Access to courses and training material
Salary growth according to evaluated improvement
A full-time indefinite contract
23 days of paid vacation per year regardless of seniority
5 paid sick days
Flexible working hours
Hybrid work model (2 remote days per week)
Private health insurance
Fit Pass
In-office events suggested by employees and team-building activities
Becoming part of a diverse and hardworking team of people
Our selection process: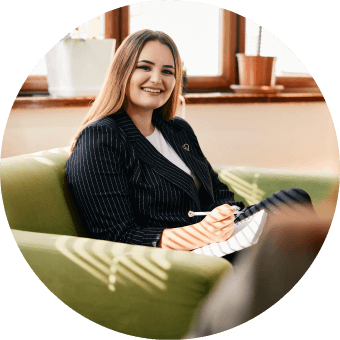 1.
A 45-minute interview with our Talent Acquisition Specialist about your work experience, career goals, and ElanWave as your next career opportunity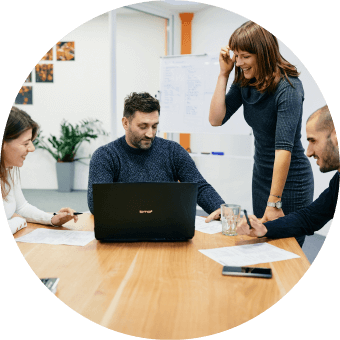 2.
Technical testing with our senior developers, that consists of logical, practical, and theoretical questions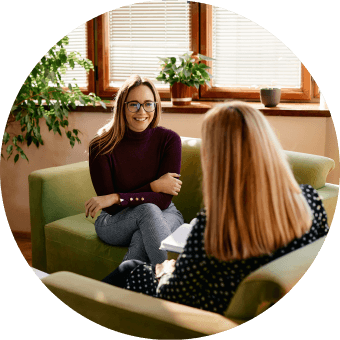 3.
The final interview during which we talk in depth about position specifics, negotiate job offer details, and set growth goals
JOIN THE FORCES
We always welcome proactive individuals!