We have worked with governments, global enterprises, organizations and startups for more than two decades, providing outstanding software solutions based on Microsoft technologies and making them more digitalized.
HERE'S THE PROOF
Our Tools & Technologies
At ElanWave we specialize in Microsoft technologies and are always up to date with the latest technology developments. The latest and greatest tools & technologies are used to achieve your goals and develop state-of-the-art software.

Microsoft .NET

SharePoint

Office 365

Umbraco

Angular

React

Android

iOS

SQL Server

Bootstrap

Azure

Azure Cosmos DB

Firebase

Mongo DB

Flutter

Xamarin

Amazon

Blazor

Node JS

Adobe

Power Apps

Power Automation

Power Bi

Power Virtual Agents

Fluent

Sitecore

Dynamic 365

Figma
Take a peek in our toolbox
Amazing Company With Amazing People
ElanWave is not a traditional software development company — we are a radically open creative collective. Our multinational company provides its staff with the ideal opportunity to perfect their skills and advance in their careers. We strongly believe happy and fulfilled employees can lift the bar!
Get to know us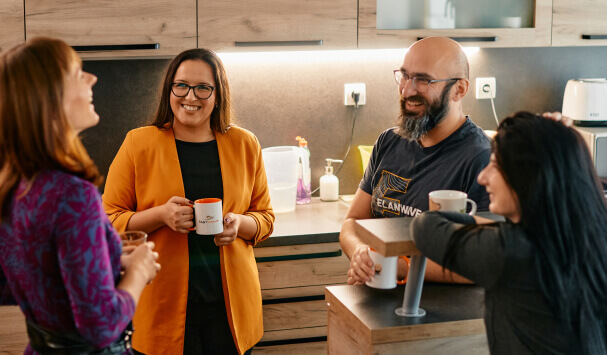 We believe great minds think alike
We know practice makes perfect
We always expect the unexpected