The Most Innovative Software Solutions in Global Logistics
Although those huge semi-trucks or local Amazon delivery vans might look impressively efficient, it is innovative software solutions that are forerunners in global logistics.

From smart warehouses to ocean liners, there is hardly an area of the logistics industry where software innovations haven't improved day-to-day operations of shipping companies.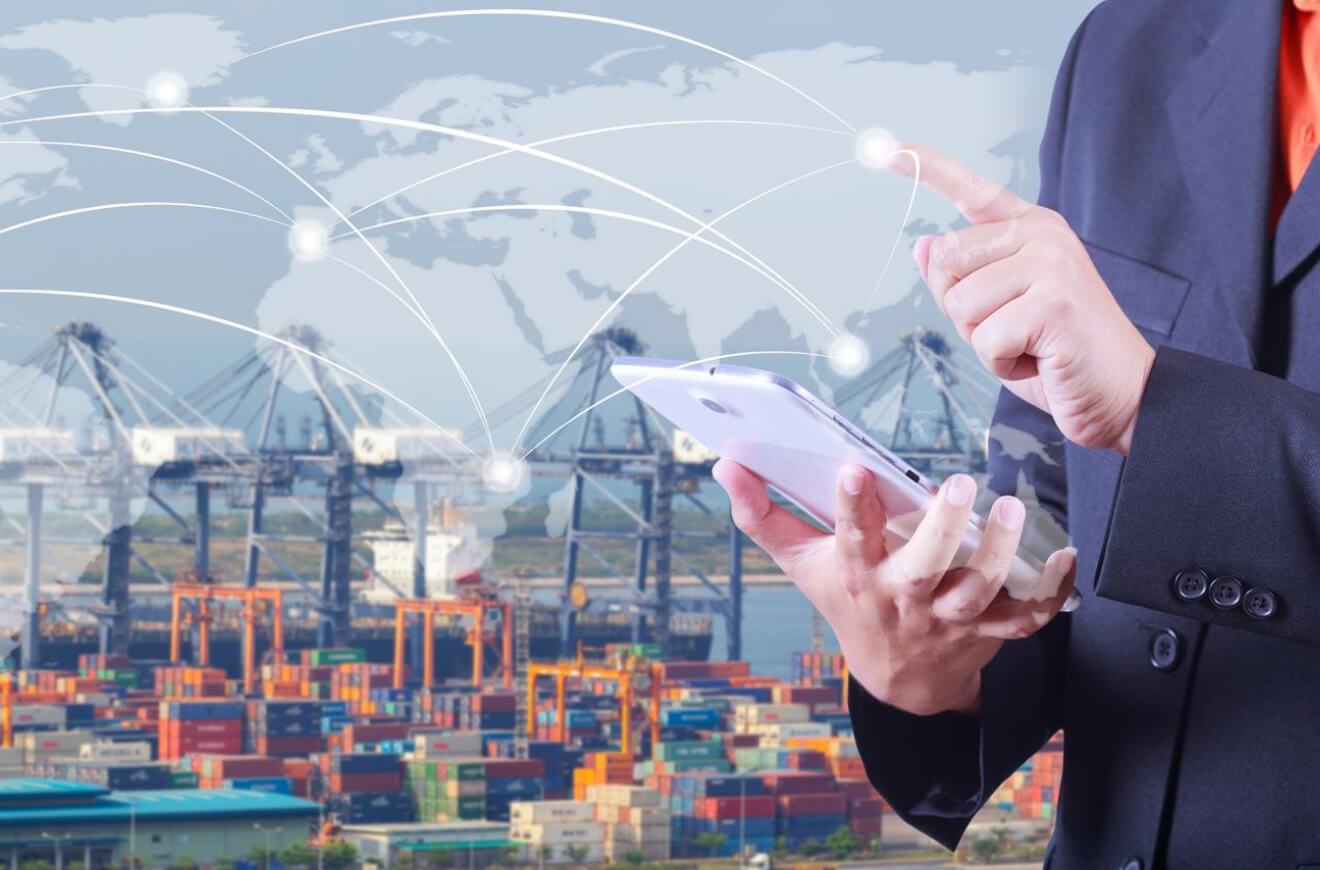 Means of saving money
The recent rise in gasoline prices in the United States is just an additional reminder to shipping companies that cutting operational costs is imperative. Instead of laying off labor or cutting corners on safety, investing in innovative software solutions can help save thousands of dollars.
When mass quantities of goods are involved, automation saves both time and money. For instance, letting software choose the trucking company with the best quality of service to price ratio allows for greater profit margin in the long run.
The human factor
In the past, office workers would chart out routes or delegate jobs to shipping companies. This not only made logistics more expensive but it opened room for human error. Nowadays, logistics software helps eliminate humans as a disruptive factor in the chain of distribution.
When executed properly, a software solution can perform its job flawlessly, which boosts efficiency and allows human employees to focus on more important managerial tasks. Once workers are no longer burdened with repetitive tasks, their stress levels go down and their productivity goes up.
Outsourcing innovative software solutions
Speaking of the human face of innovation, a shipping company might opt to develop a program in-house but this costs both time and money. In fact, such diversification is not particularly welcoming, as it takes focus away from the company's main area of operation: logistics.
In this aspect, outsourcing innovative software solutions is a far better solution, as it allows for a higher level of flexibility. When professionals take over software development, shipping companies get access to a whole new array of technologies, such as the lauded "smart warehouse."
The smart warehouse concept
Even since the shipping industry went digital, the concept of the "smart warehouse" has been the Holy Grail of logistics operation. This dream has become a reality in under a decade, which the average consumer can best see on the example of Amazon's smart warehouses that have made same-day deliveries possible.
In fact, Amazon is just the tip of the iceberg, as automation, robots, and AI have taken over the whole logistics industry. Some of the most popular tech solutions, processes, and solutions include: automated inventory platforms, guided vehicles, IoT implementation, advanced storage and retrieval systems (automated picking tools), co-bots, etc.
One of the best examples of smart warehouse technologies is the introduction of automatic guided vehicles (AGVs). Even at its onset, this technology had safety and a high ROI in mind. The biggest advantage of AGVs over manual labor is the ability to automate the receiving process by enhancing rack, pallet, and container storage.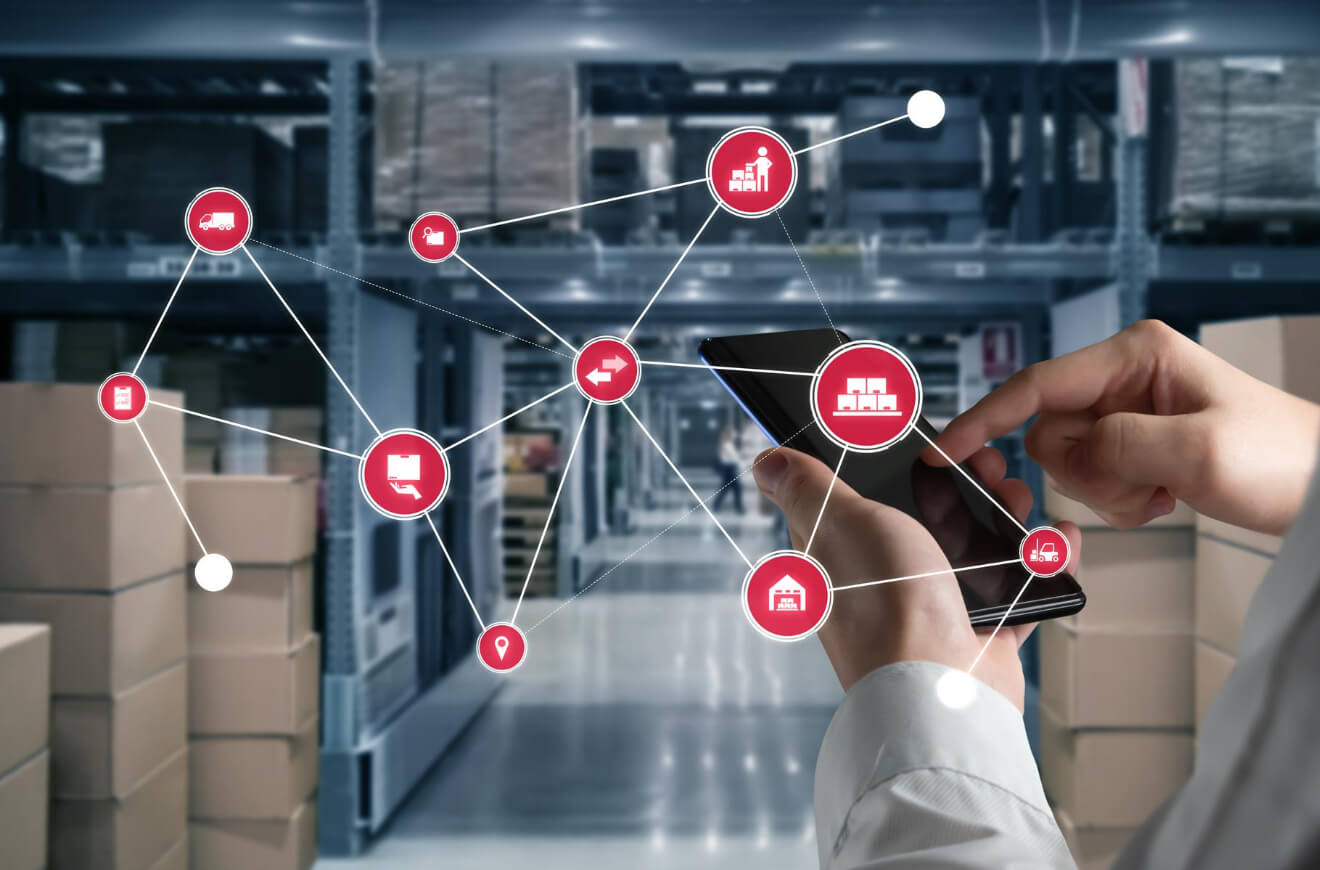 The future of logistics playing out across various industries
The tech advancements in the logistics industry are quite versatile but they all share one common trait: efficient moving of freight. Amazon's global success has been a signal to other companies to start introducing innovative software solutions to help reduce labor costs.
Here is how logistics companies across the industries (and across the globe) are reaping benefits from smart software solutions.
The airlines industry
Having been crippled by the coronavirus pandemic in early 2020, the airline industry was in dire straits during the last couple of years. One of the mechanisms the aviation folk are implementing to spring back in profits is the introduction of innovative software solutions.
When it comes to cargo transport, per-flight pricing is helping flight operators avoid delays that might occur while goods are traveling from the shipper's warehouse to the cargo terminal at the airport. This reduces the number of costly cancellations that often occur in transit.
Instant pricing in global freight shipping
As the international freight industry is slowly bouncing back from the upheaval cause by the aforementioned pandemic, the number of companies outsourcing the manufacturing of their products overseas is on the rise.
This trend is not new and dates back to the second half of the 20th century but today, such shipping is done on a smaller scale for particular product lines or batches. This occurs either because companies wish to offer limited (luxurious) products or they are in the process of testing new products.
Such increase in ad-hoc cargo demands is not supported by the present international freight logistics, so instant pricing is slowly becoming a necessity. Forwarders have realized that digitized instant global freight pricing is their ticket into securing work from companies such as Amazon and Alibaba.
A new type of rate for ocean liners
Estimates show that nearly 90% of international shipping is done by sea, as this remains the cheapest way of shipping goods. Major players in the global market, such as Walmart, are relying on companies like Hapag-Lloyd, Maersk, and OOCL to deliver their goods at the best rates available.
These rates, however, shift in regard to high booking periods (e.g. the holiday season) when companies are faced with a lack of space onboard, even though shippers have signed a commitment to transport all of their cargo.
The problem gave rise to a new kind of rate that sells space on guaranteed prices that both sides agrees upon, with penalties involved. This way, both the shipper and the liner would no longer be dependent on low and high booking periods that threatened to mar their business relationship.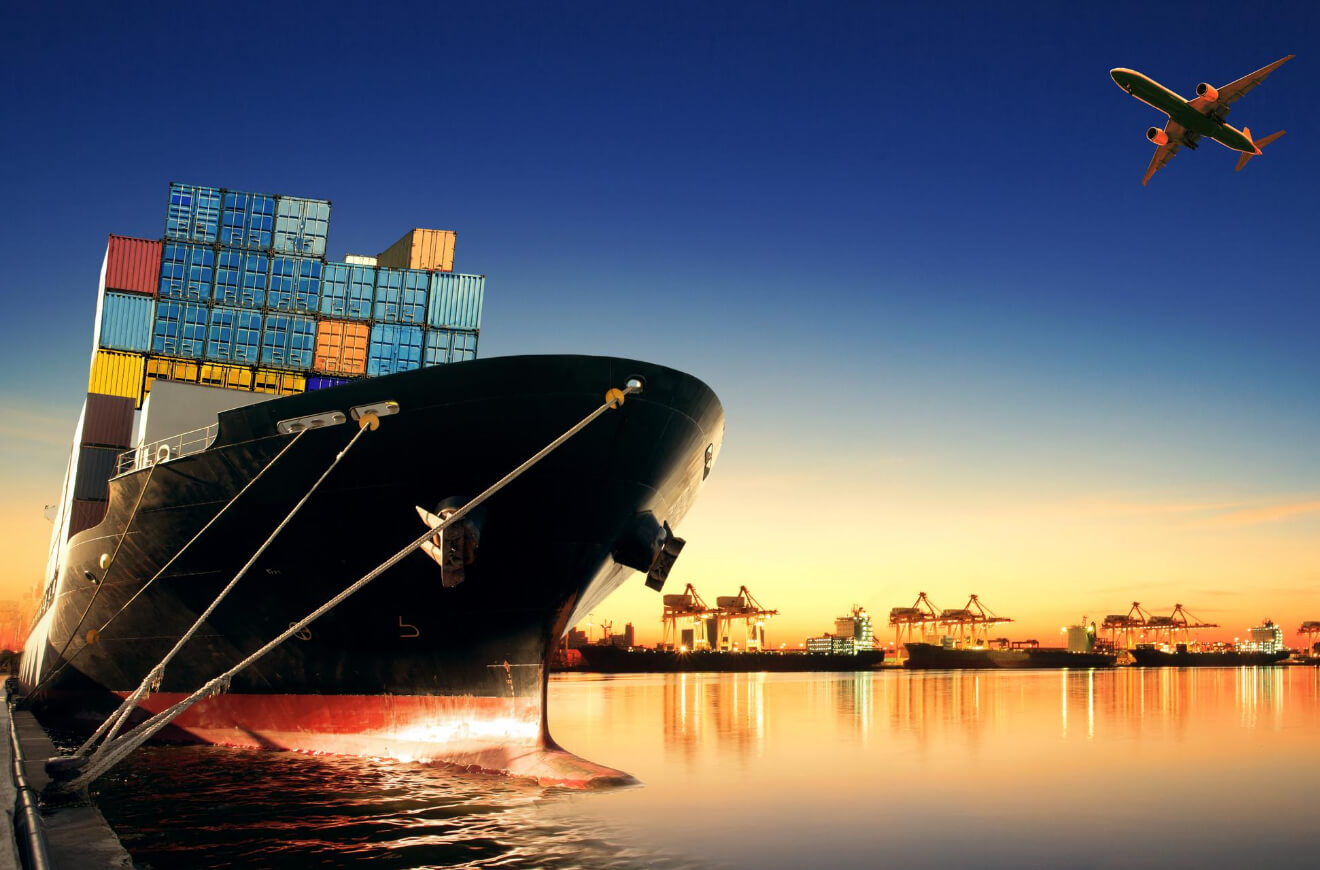 Solving the final mile delivery problem
Final mile delivery isn't only the most expensive and logistically demanding part of delivery but it can be the most hilarious one if you have even watched a drone crash trying to deliver something as benign as a pizza.
Upcoming hardware and software solutions are more down to earth, as tech companies now offer self-driving, locker-type trucks for final mile delivery. These vehicles are autonomous and safe to use, as they are based on a decades-old and attested postal drop box principle.
The only difference is that these "boxes" are now robotized and on wheels but they guarantee the same level of privacy and security, opening up numerous avenues for future mass use.
From smart warehouse technologies to mail drop boxes on wheels, innovative software solutions are changing the modern logistics industry. Their biggest advantage is the fact they allow for cost-efficient modifications that promise to make global shipping more user-friendly, which is no small achieving in the era of gargantuan ocean liners and profit-driven logistics.